ONE LAST TIME – As they waited for the call to assemble for the formal graduation ceremony, the Watertown High School Class of 2021 gathered together in the Cook Gymnasium to make plans for the summer and share their goals for the future before accepting their diplomas on June 17.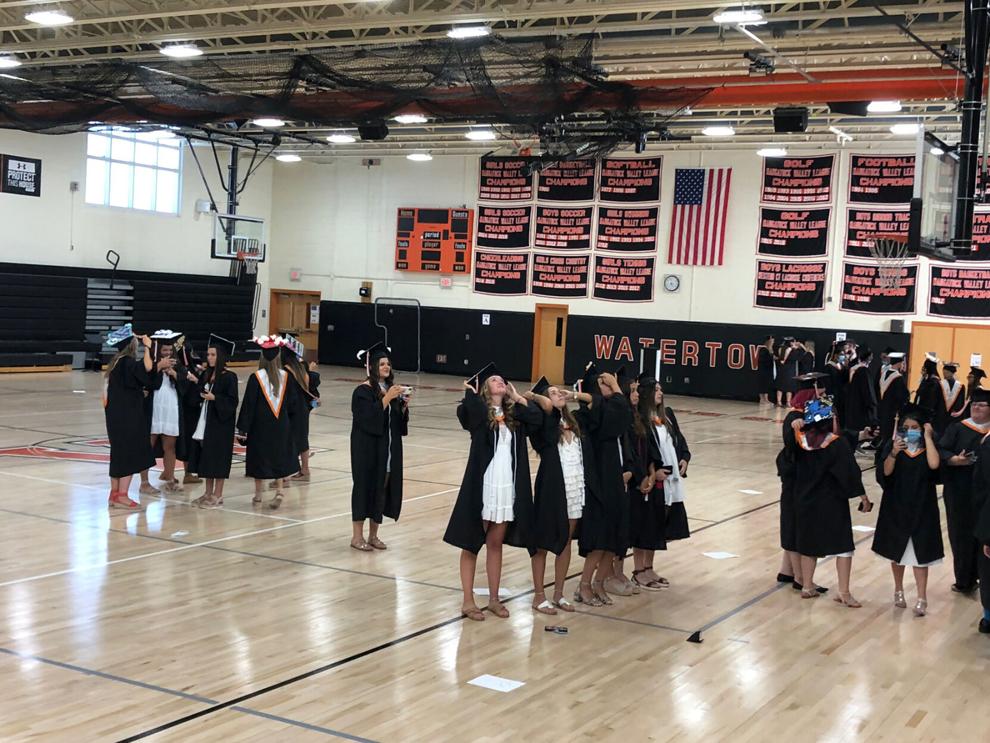 LOOKING INTO THE FUTURE — As they gathered in the Cook Gym for the last time as Watertown High School seniors, the Class of 2021 some of the soon-to-be alumni seemed to be looking towards the stars for the answers. In actuality, they are tilting their heads back so classmates can take pictures of the messages on the tops of their caps.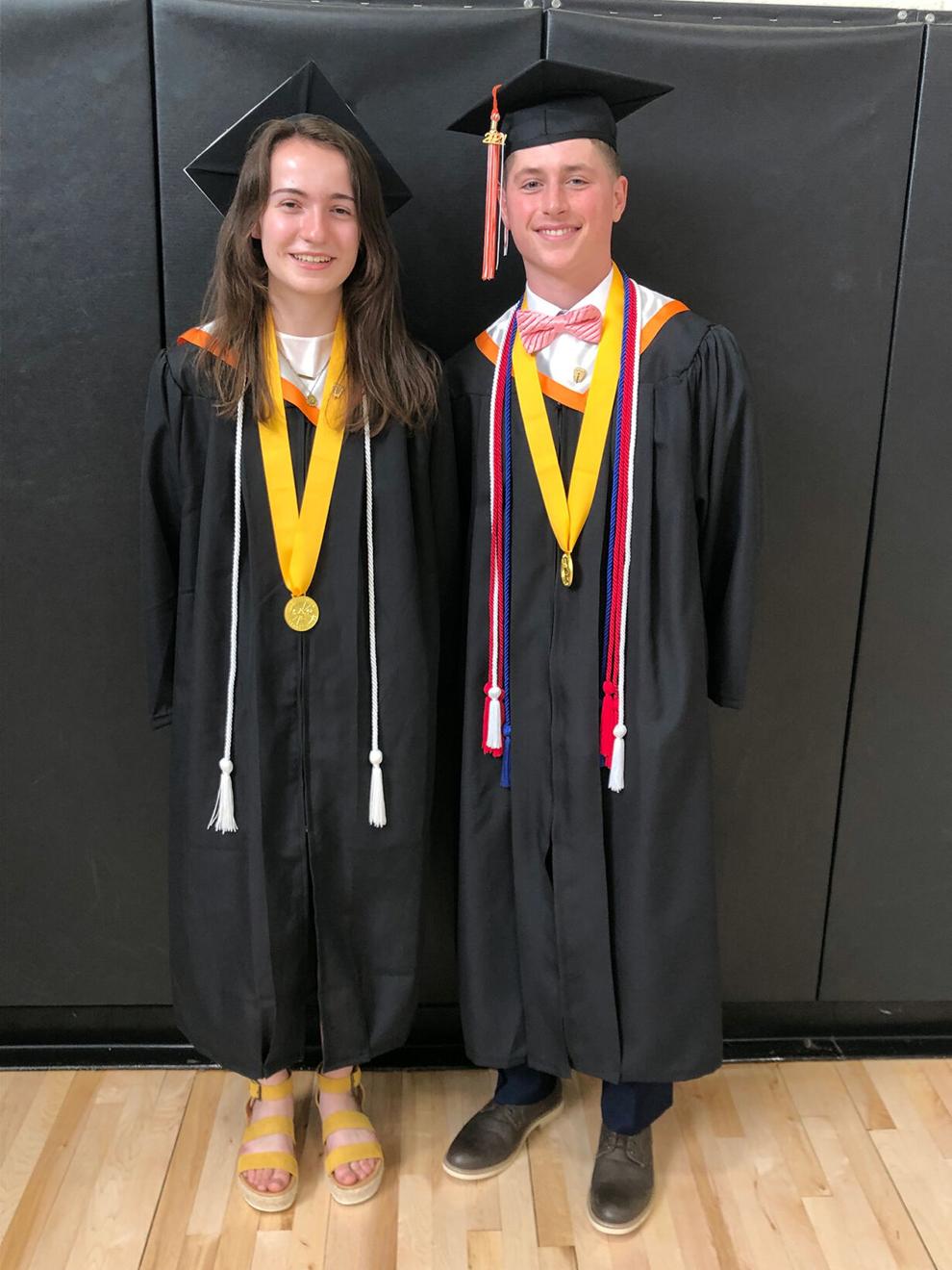 Watertown High School Class of 2021 Salutatorian Ty Zaccagnini and Class Valedictorian Chelsea Betts were the featured speakers at the 2021 graduation ceremony.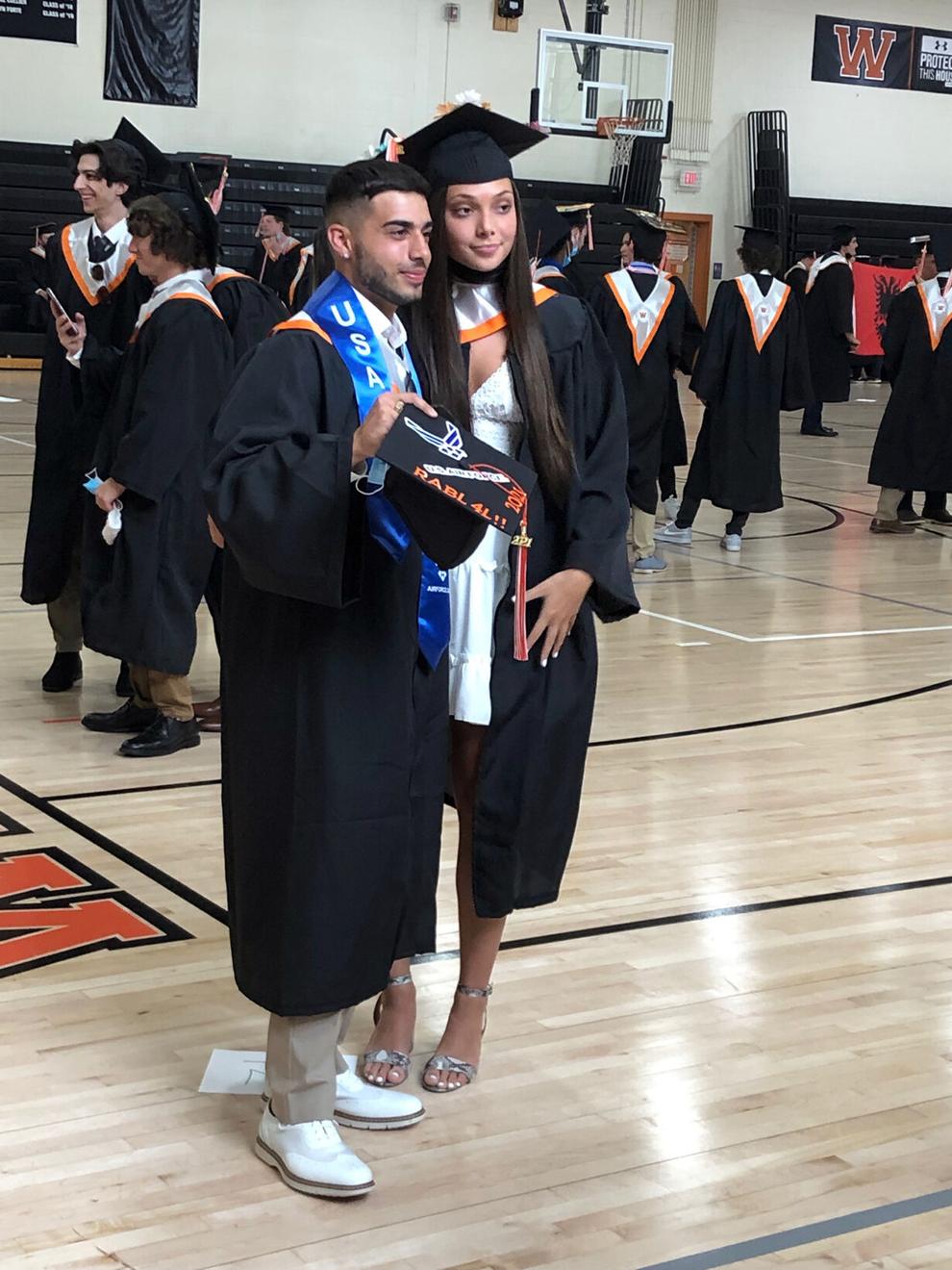 Josh Rinaldi and Jillian Santopietro were among the Watertown High School graduates who marched with their classmates in the graduation ceremony.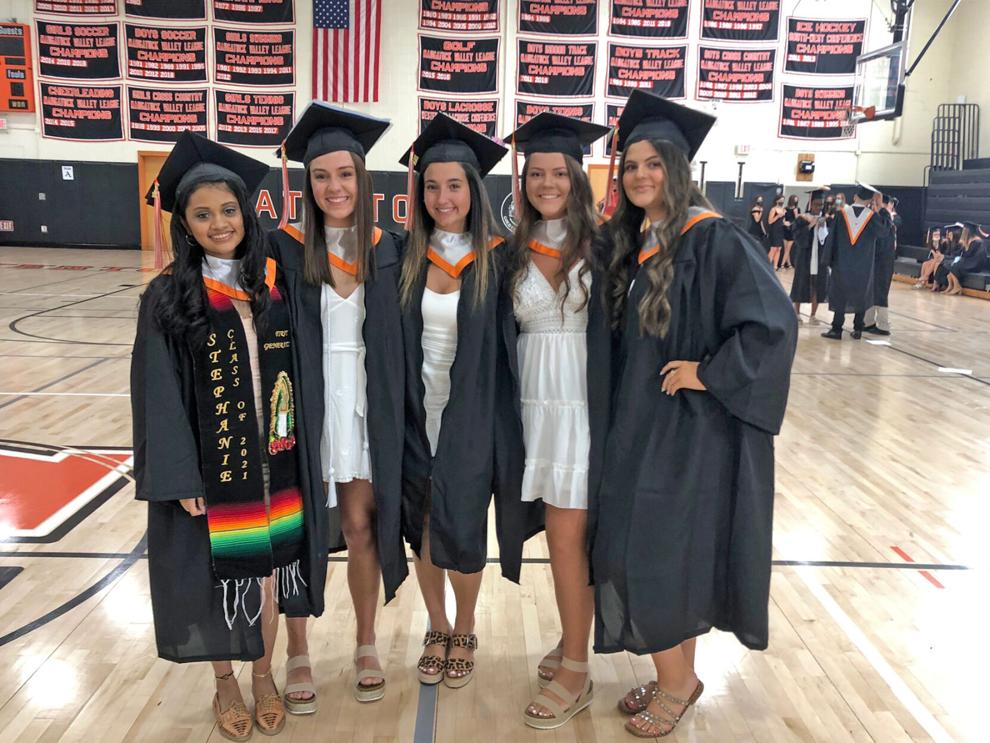 Watertown High School Class of 2021 members (from left), Stephanie Aquino, Gianna Cuttitta, Julia Perugini, Brooke Bouet and Kacey Doda share some final moments together as classmates before graduation ceremonies on June 17.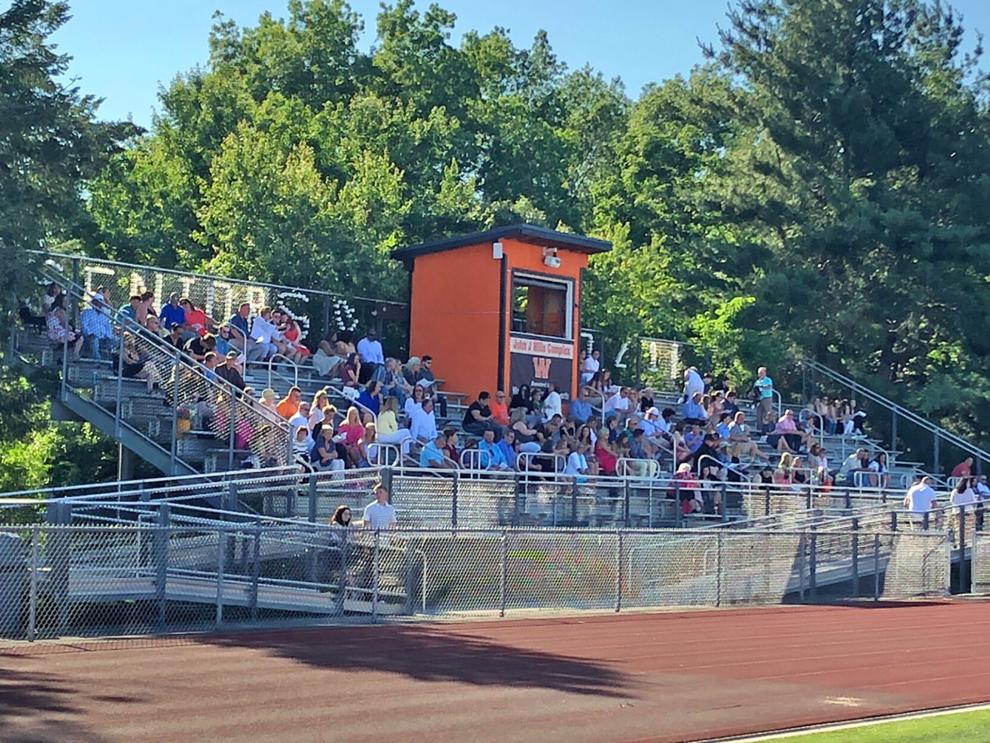 The stands at the Mills Athletic Complex were filled to capacity with family and friends of Watertown High School's Class of 2021 as the school held its first formal ceremony since 2019. The weather conditions were ideal as Superintendent of Schools Dr. Alison Villanueva and Principal Dr. Janet Parlato handed diplomas to the 164 seniors.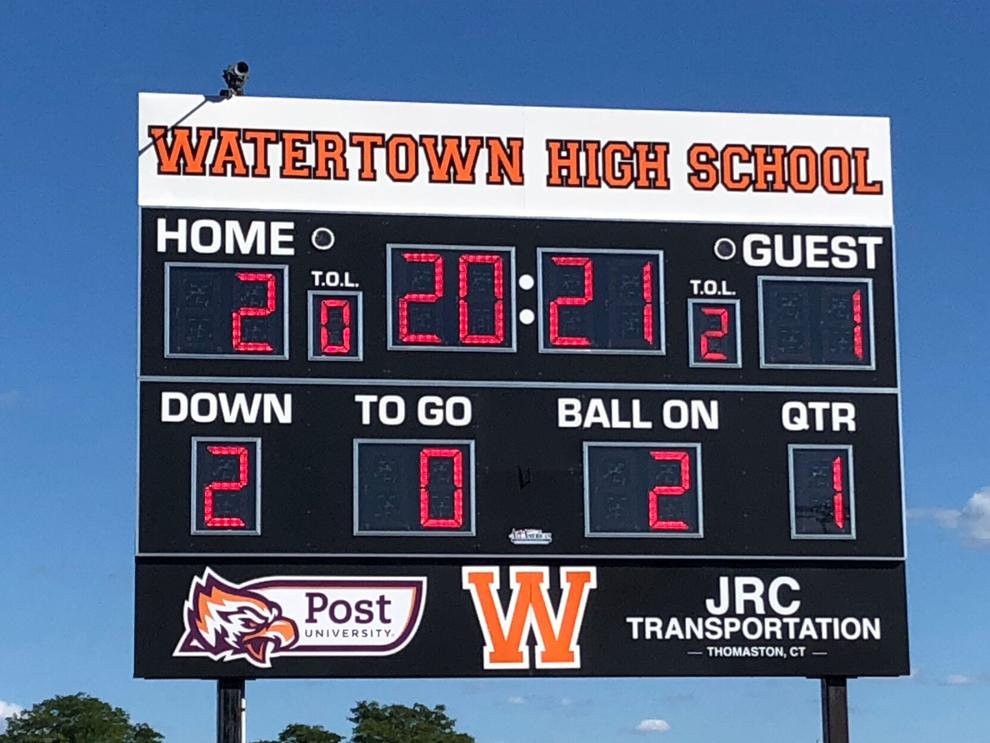 The Mills Athletic Complex scoreboard wasn't used to keep the score or the time of a game; instead, it provided the perfect backdrop for  the clear skies and perfect conditions and a salute to the Watertown High School Class of 2021 and a back-to-normal ceremony which was held in front of hundreds of family and friends.